Who we are
Your Green Contractor
Your Green Contractor is the nation's leading commercial general contractor specializing in the build-out of all types of marijuana facilities. Projects include dispensaries, MIP kitchens, indoor cultivation centers, extraction rooms, greenhouses, and labs. In 2011, a phone call from an architect we had worked with for years, turned into a whole new adventure. After completing a simple remodel of a dispensary just a few blocks from the state capitol building in Denver, our client asked us to expand one of their grow facilities. From just one visit to the grow facility, the need for a more innovative, professional approach to Marijuana facility construction was obvious. We quickly assembled a specialized team of construction professionals to service this booming industry in a way that had never been done before. YGC was born!
Services
Your Green Contractor builds custom indoor grow facilities, greenhouses, MIP kitchens, extraction rooms and dispensaries. Our team of professionals manage your project from start to finish. From our dedicated office staff to Project Managers and on-site Superintendents, Your Green Contractor has the experience it takes to deliver outstanding quality that is on-time and within the agreed upon price.
✓ Pre-project Planning
✓ Pre-construction Services
✓ Quality Control
✓ Value Engineering and Project Phasing
✓ Industry Partnerships
✓ Building Permitting
✓ Safety
✓ Warranties and Maintenance
Locations
Colorado, Washington, Oregon, Alaska, District of Columbia, California, Nevada, Maine and Massachusetts have legalized marijuana for recreational use. Over 20 other states have some form of legal marijuana.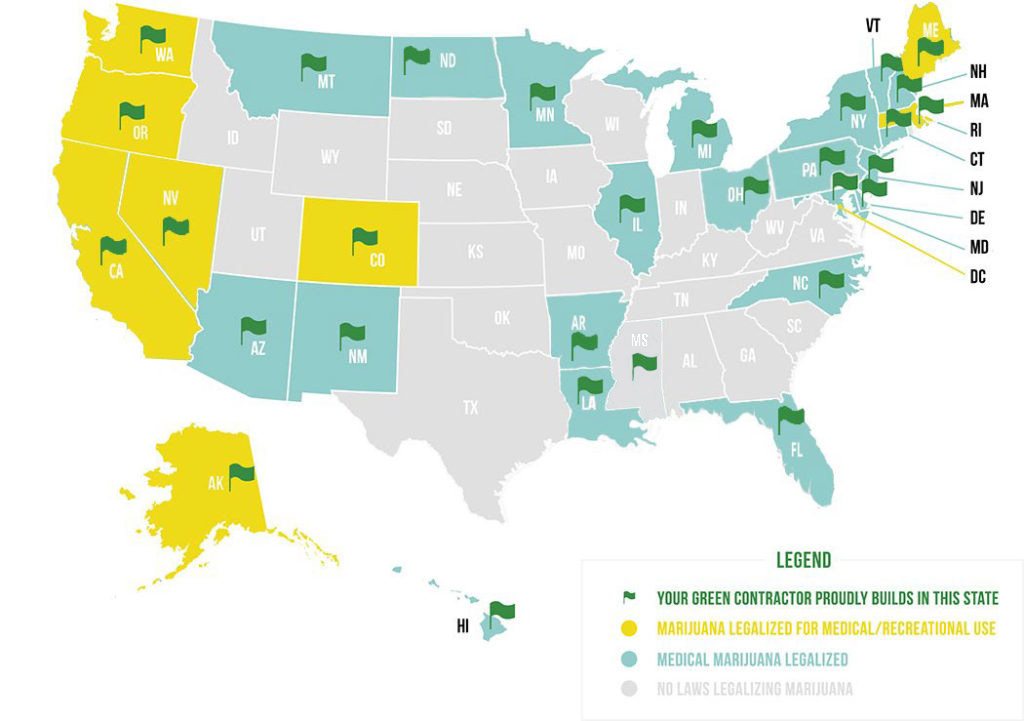 Our Clients
Your Green Contractor works with a variety of clients in the cannabis industry. We specialize in building-out, remodeling and upgrading custom MIP Kitchens, Extraction Facilities, Dispensaries, Greenhouses, and Warehouses.
Process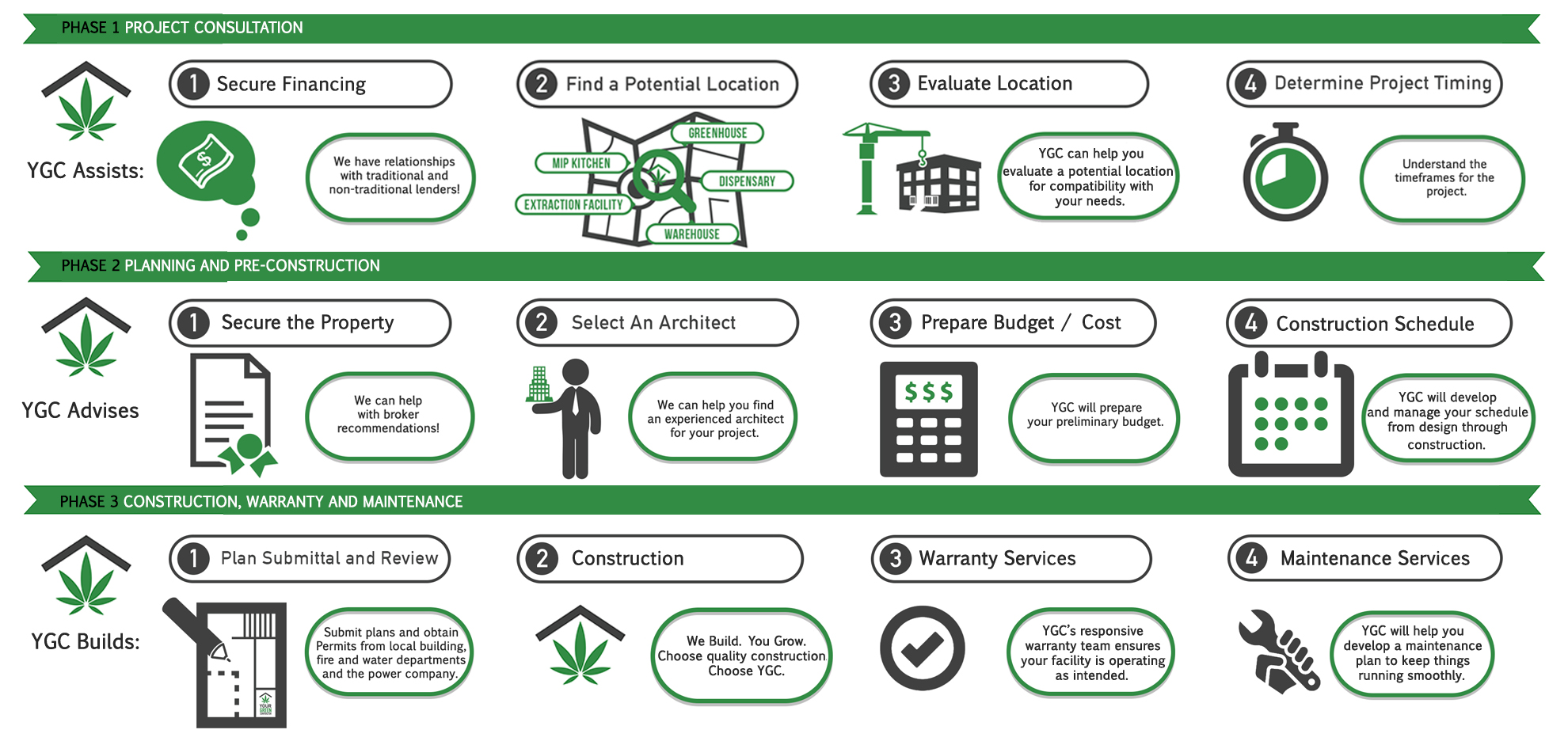 Projects
Please check out a few of our featured projects below to learn about our services, our quality, and our emphasis on supreme customer service.
Good Chemistry Dispensary

Denver, CO
Your Green Contractor (YGC) is honored to be working with the Good Chemistry team. We have provided tenant finish services for a dispensary and two warehouse grows, and are currently working on pre-construction services for future growth, both here in Colorado as well as in other states in the midst of the green rush. For more information on Good Chemistry, check out their website at www.goodchem.org

Kind Love

Your Green Contractor (YGC) began working with Kind Love by helping evaluate and select a large warehouse space. YGC then assisted with the design and engineering, rolling directly into construction. The grow facility consists of several "pods" which utilize a custom reverse osmosis system to recapture unused water and clean it for future use in the grow. YGC also provided tenant finish services for Kind Love's MIP kitchen where they make their unique edibles for their medical patients.
White Papers
Please provide us with your email address in order to download our Company White Paper "Top 10 List When Evaluating A Potential Building For A Growing Facility".
The download will begin once you submit your email address.
YGC In The News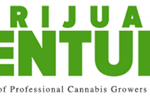 Your Green Contractor (YGC) was recently mentioned in Marijuana Venture, a leading  journal for growers and retailers in the Cannabis industry. In an article entitled, "Words Of Wisdom", Marijuana...